The term 'sustainability' has been in everyday use since the early 1980s. It emerged as part of a call by the United Nations for governments, business, science, and communities to work together to find new ways of pursuing development. 
what is Sustainability & Why is it Important?
Sustainability means finding ways of meeting our own needs without compromising the ability of future generations to meet theirs. 
We need to use natural resources today to help our economies grow and to cater to the needs of people living everywhere. But we also need to protect and conserve those resources so that they can continue to sustain life and are available for our children, grandchildren and all the generations to come.
Sustainability is not just about protecting the environment while we grow the economy. 
Economic growth is essential, but growth alone does not reduce poverty for everyone. Mainly if wealth is not distributed equally, or if some people do not have the opportunity to access the jobs and other opportunities created by growth (for example through lack of education, poor health, gender, disability, or cultural exclusion).
Embedded in the concept of sustainability is also a concern for social equity. This is the ability of all individuals in a society to access resources so they can thrive (but the definition of social equity could be a whole article by itself!).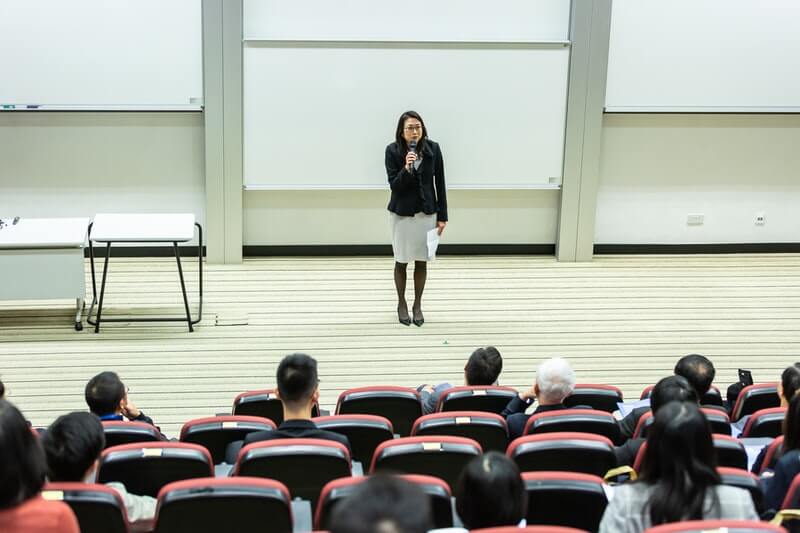 Values and beliefs of sustainability 
The three pillars of sustainability
A core belief of sustainability is that we need to consider 'three pillars' together: society, the economy, and the environment. 
No matter the context, the basic idea remains the same – people, habitats and economic systems are inter-related. We may be able to ignore that interdependence for a few years or decades, but history has shown that before long, we are reminded of it by some alarm or crisis.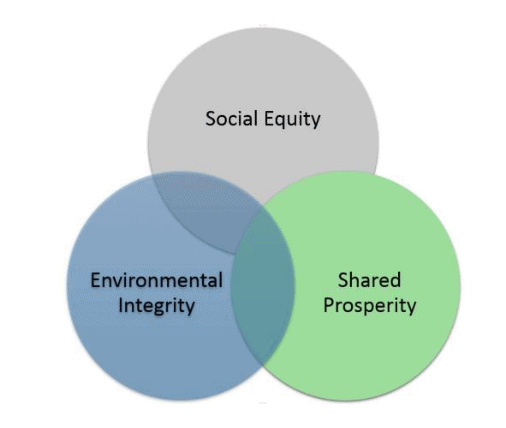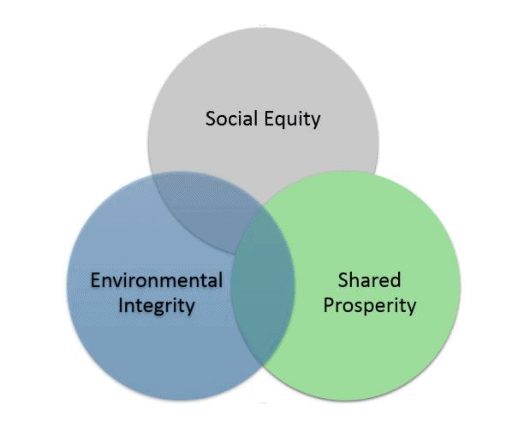 So, if we want to have a go at achieving sustainability, we need to think about how the economic, social, and environmental aspects of any action or decision intersect. Focusing on only one of these issues (for example, looking only at profit margins), can lead to environmental damages that cost society in the long run. 
But we also need a robust and healthy economy to provide the money and resources needed to take care of the environment. And an educated and engaged community to help solve some of the challenges we are facing because of historical decisions.
We are connected in space and time.
Sustainability means thinking outside our borders. 
There are five main ecological systems on Earth: the geosphere (the interior and rocky surface of Earth), the biosphere (the limited part of our planet that can support living things), the hydrosphere (the areas of Earth that are covered with enormous amounts of water), the atmosphere (the envelope of gas that keeps the planet warm and provides oxygen for breathing and carbon dioxide for photosynthesis), and the cryosphere (the huge quantities of ice contained at the poles and elsewhere). 
It turns out that no single feature is more significant than the others—each one plays a vital role in the function and sustainability of Earth's system. 
This means we need to think about the regional and global impacts of our decisions and actions. And we need to work with countries to coordinate action to address issues like climate change, ocean acidification and deforestation that affect us all. 
Sustainability also means thinking about the future impacts of the decisions we take today. Including whether our choices will leave a world that future generations can live in and that can support them in living the way they might want to (as we have been able to do). 
What role does education play in sustainability?
Education is essential if we are to have any chance of achieving sustainability. 
The United Nations Deputy Secretary-General calls education "the cornerstone of sustainable development" and a "fundamental building block to creating a better world of sustainable peace, prosperity, and development."
But what type of education is important? What are the benefits of sustainability education? And what is the best way to teach sustainability? 
These questions are all vital, so let's unpack each one in turn.
Benefits of Sustainability Education?
When we are talking about education, we aren't just talking about becoming literate (the old, 'reading, writing, and arithmetic') or learning facts and figures at school. 
Sure, some of these are essential to help us become more independent as individuals, help us figure out the issues and subjects that might interest us for further study, and help us get a job that pays well so we can enjoy the lifestyle we want to lead. 
And people who are not able to access this type of education "have trouble getting ahead in life, have worse health and are poorer than the well-educated." 
But the more important aspect of education is that it gives people the skills to analyze, to reason, to solve problems, to innovate and be creative, to weigh up consequences and to see issues from lots of different perspectives.
Because good education moulds our future members of society, it is also developing our future. 
What are the benefits of sustainability or environmental education?
Access to an excellent primary education is vital for giving people the knowledge, skills, understanding, and values; they need to make decisions and take actions – all of which can shape the world. 
But teaching sustainability in elementary schools takes this a step further. 
People who understand that our environment, economy, and society are interconnected are much more likely to make decisions and take actions that improve our quality of life without compromising the planet. 
Education for sustainability is a process that engages people and social groups in learning to live in sustainable ways. It encompasses a new vision of education that seeks to empower people of all ages to take responsibility for creating a sustainable future. 
Sustainability education teaches how different parts of our environment are essential for sustaining life, healthy economies, and thriving communities. For example: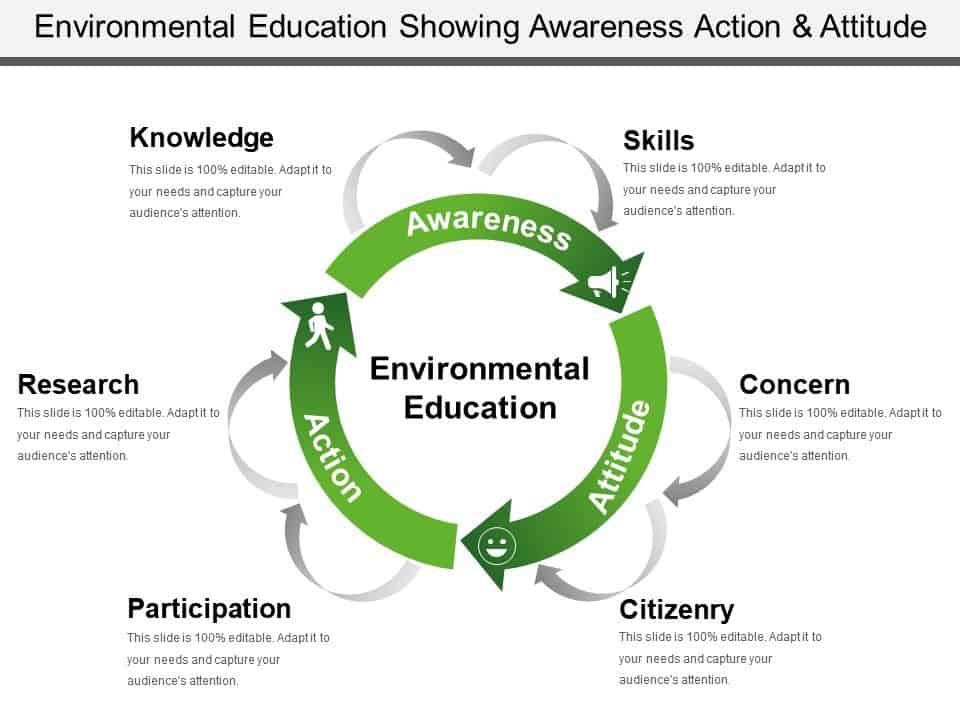 Natural resources help drive economic growth and job creation (including as a source of food, as materials for use in manufacturing, as a place for tourism, or as an input to our medicines).
Our environment provides other essential services that we need to survive – like clean air, clean water, soil for growing crops, climate regulation and pollination of plants.
Time spent in nature leads to improved physical and mental health. 
And we receive other intangible benefits from being in nature, such as stress-relief through meditation, the inspiration for artworks and a sense of cultural identity. 
At the same time, sustainability education teaches about the unprecedented challenges the world is facing today. Challenges like climate change, the alarming loss of species and habitats, increases in the number and impact of pest species, the growing risk of eco-refugees and other threats to our health, security, and future survival.
It helps students understand that how many of the challenges we are facing are the result of individual and cumulative decisions that failed to consider sustainability effectively. 
And it helps individuals and communities develop skills to make intelligent, informed decisions about how they can help take care of the environment. 
What is the best ways to teach sustainability?
Over the past 20+ years, sustainability education has grown dramatically throughout society. No longer limited to teaching sustainability in primary schools, colleges, or universities, it now takes place in homes, in boardrooms, in community meetings, and volunteer groups. 
It takes place when businesses find ways of shrinking their ecological footprint, and when people discover unique places for the first time through travel.
And then, there has been an explosion of content through social media channels such as YouTube, blogs, and Facebook. 
Teaching sustainability to younger students
All these avenues for learning about sustainability are positive. But, for maximum impact, we need to be getting to our kids teaching sustainability in the classroom early years of their education.
In 2017, the United Nations Deputy Secretary-General said: "We know when we deliver education to a young person, we're not only delivering the knowledge and skills they will need to chart their own future — we're preparing them to lend their hands, their mind, and their heart to shaping a more peaceful, prosperous future for their society, and indeed, for the world."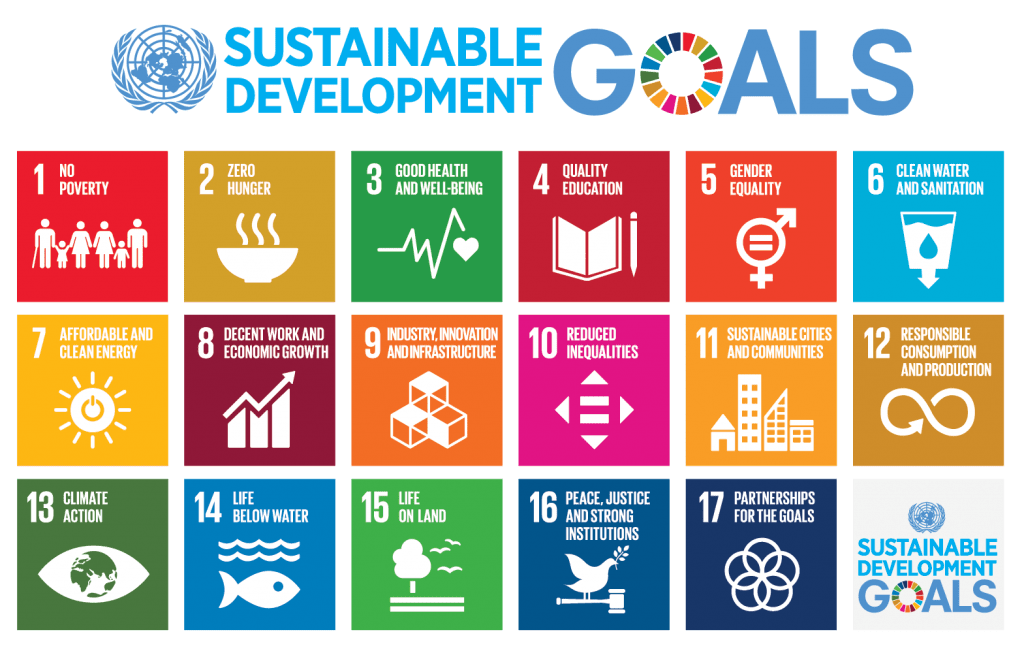 Educators agree that educating for sustainability should begin early in life. 
Early childhood education lays a sound intellectual, psychological, emotional, social, and physical foundation for development and lifelong learning. So, it has an enormous potential in fostering the values, attitudes, skills, and behaviours we will need in the future to support sustainable development (e.g. wise use of resources, cultural diversity, gender equality and democracy).
What kind of early childhood education for sustainability do we need?
Programs that are interesting, positive, and suitable for children are essential if we want to grab and keep the attention of 5-9-year-old children on a subject as big and complicated as sustainability. Locally relevant is even better. Sustainability games classroom, fun and engaging sustainability activities, Sustainable development activities,
Sustainability education is more than simply taking children outdoors to look at trees and animals or teaching them about clouds, oceans, and countries.
It should engage them in intellectual dialogue about sustainability, and the sort of constructive actions people can take to build a more sustainable world. 
And it should teach them the importance of being compassionate, respecting differences, equality, and fairness in an increasingly interdependent and inter-connected world.
The best education programs are those that: 
Listen to the young children's perspectives and use these to shape the content and approaches to learning.
Encourage scientific and technological literacy.
Greener Classrooms
eco-friendly classrooms
Require children to think critically about things and to find creative solutions and alternatives to unsustainable habits and practices. For example, it is getting them to talk about the over-consumption of plastic toys in developed countries and the impacts on the environment and society of eating junk food. 
Teaching sustainability in high school
The approach to teaching sustainability in early childhood is just as relevant as kids head into later years. As their knowledge, skills, and critical thinking skills grow, children can be exposed to new complex issues and challenged to think of solutions to more knotty questions.
Teaching sustainability for kids works best when it:
Is embedded in the curriculum in an interdisciplinary and holistic manner.
Shares the values and principles that underpin sustainable development.
Promotes critical thinking, problem-solving, and action.
Uses a variety of educational methods, such as literature, art, drama, and debate to engage teaching sustainability to middle school students in different ways.
Allows learners to participate in decision-making on the design and content of the programs.
Addresses local as well as global issues and avoids jargon-ridden language and terms.
Looks to the future.
Tips and Ideas for Teaching Sustainability
Beth Conklin, Vanderbilt University Professor of Anthropology, has some fantastic suggestions for teaching about sustainability:
Beware of student overload. Students need to feel that solutions are possible, or they may feel disengaged or disempowered when considering the scale and urgency of global crises.
Focus on success stories. Teaching sustainability requires some discussion of the many challenges and issues we face. But teachers can limit the risk of too much doom and gloom by also discussing environmental and sustainability success stories. 
Focus on quality of life issues. Rather than making students feel like resource limits threaten their entire lifestyle, a better approach might be to engage students by discussing their definitions of happiness and quality of life, and whether they are correlated with high levels of consumption and resource use. 
Encourage students to work with peers. Engaging in group discussions and projects helps students develop the problem-solving, debate, analysis, teamwork, critical thinking, and leadership skills they need to address complex problems.
Let students analyze the data. Students are likely to learn more about a problem by wrestling with empirical data for themselves, rather than receiving pre-digested analyses.
Deconstruct eco-rhetoric. Talking about the historical origins and often conflicting uses of terms like sustainability, environmentalism, stewardship, growth, development, and nature empowers students to examine environmental problems and solutions more critically.
Embrace interdisciplinarity. Teaching sustainability is both exciting and challenging because of the interdisciplinary nature of the problems at stake. Finding creative ways of taking a multidisciplinary approach enriches the learning experience for students and stimulates new thinking in educators.
What does education for sustainability currently look like?
In this article, I couldn't possibly hope to capture all the different ways that sustainability is included in the curriculum for different institutions across the world. 
I've provided a snapshot of how New Zealand's national curriculum focuses on sustainability to give you a small insight. I've also attempted to summarize some of the primary degrees or courses of study that cover sustainability issues within colleges and universities. 
Snapshot of Education for Sustainability in New Zealand 
Sustainability is a unifying theme across New Zealand's national curriculum, which focuses on 21st-century learning and ensuring learners are equipped to participate in and contribute to their society and the wider world. 
Sustainability in Te Marautanga o Aotearoa connects to the principle 'environmental health is personal health.' The school-based curriculum supports holistic teaching programmes and learning pathways which enable students to engage purposefully with the environment.
Education for sustainability includes learning about the:
Environment – water, land, ecosystems, energy, waste, urban living, transportation.
Interactions between the natural environment and human activities and the consequences of these.
Choices and actions we can take to prevent, reduce, or change harmful activities to the environment.
The New Zealand Ministry of Education's website provides teaches with a comprehensive overview of the concepts of sustainability in New Zealand, including how sustainability connects across the broader national curriculum. It also provides some fantastic learning experiences, tools, and sustainability resources for teaching incorporate into their lessons.
Sustainability in tertiary education
At university and college, students can be exposed to sustainability issues through a diverse array of modules and degrees that cross many different faculties. There are over 280 bachelor's degrees alone in environmental studies, earth sciences and sustainability:
Bachelor's degrees – Sustainability, Environmental Studies, Sustainability Management, Science, Applied Science, Environmental Engineering. (Check out the full list here.)
Master's degrees – Sustainability, Sustainable Business, Building Performance and Sustainability, Environmental Management, Integrated Sustainable Design
Sustainability modules are also presented as part of studies for degrees in Arts, Business, Law, Engineering, Public Policy, Science and Design.
Sustainability Teaching Resources for Educators
Teachers today have access to thousands of resources to help them plan engaging, exciting and challenging lessons around sustainability.
A diverse range of organizations is passionate about promoting environment and sustainability education and have produced some excellent resources, including lesson plans, videos, and heaps of ideas for fun activities to engage students. 
There are also thousands of Sustainable blogs, YouTube videos on Sustainable Living, chat rooms, and Facebook groups where teachers can connect, share resources and ideas.
So, the challenge for educators is not so much what resources are there? But how to choose the right resources that will work for you without drowning in information.
Top 24 Sustainability Resources for Teachers
Summary
Changing human behaviour is a critical part of our quest for a The Future of Sustainability Education. 
To change human behavior, we need to arm people with the knowledge, skills, and values to understand the concept of sustainability. And to help them connect with the underlying issues and their capacity to take action that will help achieve our quest. 
Imagine how different the world would look if all decisions and actions were genuinely taken to achieve sustainability? And if all students were taught to think about sustainability as part of everything they do?
References
Values and beliefs of sustainability 
The three pillars of sustainability
Paras 1, 2 & 3
OECD. (2008). Sustainable Development: Linking Economy, Society, Environment. OECD Insights. Pp. 2-3 
https://www.oecd.org/insights/41773991.pdf
Diagram
North American Association for Environmental Education. About EE and Why It Matters. https://naaee.org/about-us/about-ee-and-why-it-matters
We are connected in space and time
Paras 2 & 3
National Geographic. Earth's Systems.
https://www.nationalgeographic.org/article/earths-systems/
What role does education play in sustainability?
Para 2
United Nations Department of Economic and Social Affairs. (2017). 'Inclusive equitable and quality education' at the heart of high-level UN event. News. 28 June 2017, New York. 
https://www.un.org/development/desa/en/news/sustainable/high-level-event-education.html
What type of education is important?
Para 3
Drew, C. (2020). Lack of Education: 11 Lifelong Effects. 
What are the benefits from sustainability or environmental education?
Para 4
Tilbury, D.; Mulà, I. (2009). Review of Education for Sustainable Development Policies from a Cultural Diversity and Intercultural Dialogue: Gaps and Opportunities for Future Action. Paris: UNESCO. p.4
https://www.gcedclearinghouse.org/sites/default/files/resources/A%20Review%20of%20education%20for%20sustainable%20development%20policies%20from%20a%20cultural%20diversity%20and%20intercultural%20dialogue%20perspective.pdf
Para 5, dot point 3
Bratman, G.N., et. al. (2019). Nature and mental health: An ecosystem service perspective. Science Advances. 24 Jul 2019: Vol. 5, no. 7. p.2
https://advances.sciencemag.org/content/5/7/eaax0903
What is the best way to teach sustainability?
Teaching sustainability to younger students
Para 2
United Nations Department of Economic and Social Affairs. (2017). 'Inclusive equitable and quality education' at the heart of high-level UN event. News. 28 June 2017, New York. 
https://www.un.org/development/desa/en/news/sustainable/high-level-event-education.html
What kind of early childhood education for sustainability do we need?
All paras based on:
Pramling Samuelsson, I., Kaga, Y. (eds). (2007). The Role of Early Childhood Education for a Sustainable Society. Paris: UNESCO. 
https://unesdoc.unesco.org/ark:/48223/pf0000159355
Teaching sustainability in later years
Para 2
Nevin, E. (2008). Education for Sustainable Development in Policy & Practice. A Development Education Review. Centre for Global Education. p. 51
https://www.developmenteducationreview.com/issue/issue-6/education-and-sustainable-development
Tips for Teaching Sustainability
Para 1 & points 1-7
Center for Teaching. Teaching Sustainability. Vanderbilt University. Pp. 2-3
What does education for sustainability currently look like?
Snapshot of Education for Sustainability in New Zealand 
New Zealand Ministry of Education. Education for sustainability. 
https://nzcurriculum.tki.org.nz/Curriculum-resources/Education-for-sustainability/About-EfS
Sustainability in tertiary education
Para 2
Study Portals – Bachelors. Bachelors in Environmental Studies & Earth Sciences.
https://www.bachelorsportal.com/disciplines/127/sustainable-development.html