As summer approaches and the weather gets warmer, bugs and pests are going to start making their way back into your yard.  
These pests can make it seem impossible to enjoy your time spent outside.  
Using harsh chemicals to get rid of pests is usually a go-to, but it makes more sense to take an eco-friendly approach. 
Eco-friendly pest control is an option for getting rid of pests that use biological components and usually come from plants, flowers, and other natural resources of the Earth.  
This option is non-toxic and just as effective as the chemical formulas. 
Using an eco-friendly option is going to be much better for you, your lawn, your kids, and your pets.  
More than one billion pounds of pesticides, including chemicals, are used every year in the United States. 
The ingredients in these formulas have been proven to cause health and environmental problems. 
What is Eco-Friendly Pest Control? 
Eco-friendly pest control is a way of controlling and getting rid of pests without the use of dangerous chemicals used in regular pesticides.  
An eco-friendly option protects people, small animals, and pets from the risks of side effects.  
Eco-friendly pest control is a great way to get rid of pests without any negative impact on the environment.  
They are going to be made with safer ingredients while staying just as effective as the pesticides with harsh chemicals. This makes an eco-friendly solution a win-win. 
Pesticide Impact on the Environment 
Pesticides can travel through the air outside even if just a tiny bit is used.  
The chemicals can move around through the air, water, even soil.  
These harsh pesticides have the potential to remain in the environment for as long as several years and can have a huge impact on our already fragile environment. 
Pesticides have actually been proven to be a cause of the honeybee population decreasing.  
Since 2006, the honeybee population has been dropping between 29% and 36% every year.  
In addition to honeybees, pesticides are decreasing the population of hummingbirds, butterflies, lizards, and even small animals. 
Health Risks That Come with Pesticides 
Even the smallest amount of exposure to the chemicals in pesticides can cause health issues.  
They can impact things such as reproduction, growth development, and your overall health.  
According to the World Health Organization, there are roughly 3 million pesticide poisoning cases every year. 
Excessive exposure to pesticides has also been proven to be linked to chronic health problems like cancer, birth defects, blood disorders, genetic changes, and nerve disorders.  
Short-term exposure to pesticides can cause issues such as nausea, dizziness, skin or eye irritation, and headaches. 
If pets are exposed to chemical pesticides, they can also develop health issues that most commonly include fevers and vomiting but can be as serious as respiratory failure and seizures.  
These risks aren't worth the risk of using regular pesticides. 
Can Pest Control Really Be Eco-Friendly? 
There are several articles out that say even pest controls that say they are eco-friendly contain dangerous chemicals.  
Luckily, this is not the case.  
Eco-friendly pest controls utilize organic components and combine them with much greener ways to target pests.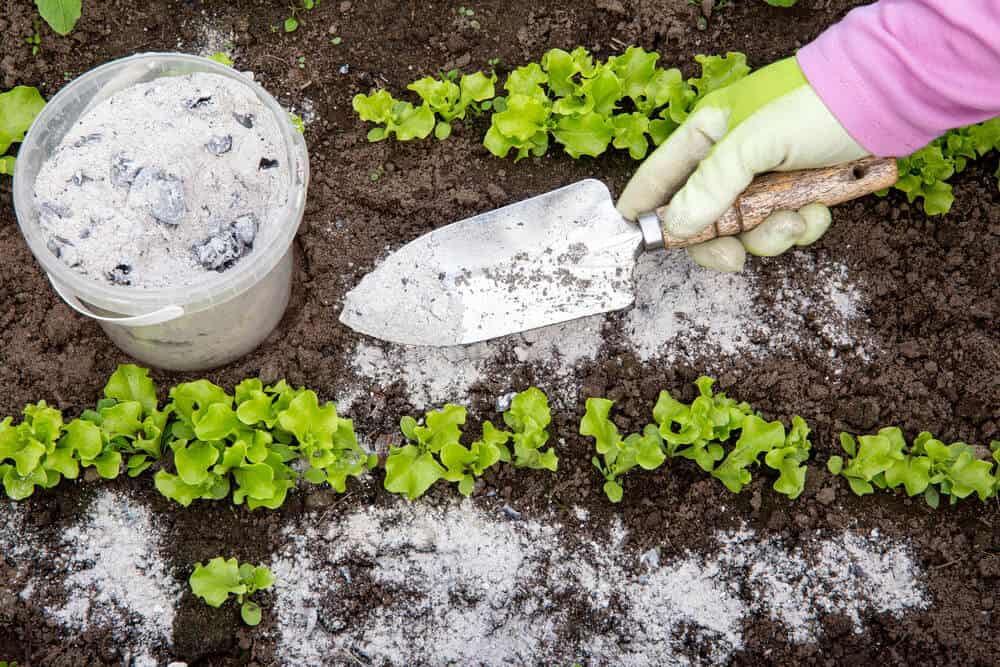 Eco-Friendly Pest Control Benefits 
Aside from eco-friendly pest controls being better for you and your family, there are several other benefits that you should consider. 
Long-Term Results 
Eco-friendly pest control options have been proven to be just as effective as traditional pest controls.  
They have even been shown to have better long-term results than those with harsh chemicals.  
For instance, insects have the ability to become resistant to chemical pesticides. 
When a resistance is developed, it will be passed down to the offspring of those insects.  
This can make it extremely complicated to exterminate infestations.  
Eco-friendly solutions are much harder for insects to develop a resistance to. 
Eco-friendly options also target the root of the problem to get rid of not just pests, but potential eggs as well. This will greatly reduce the chance that another infestation will occur in the future.  
This means you will have to treat way less frequently than you will with a chemical pesticide. 
No Landscape Damage 
Chemical pesticides need to be re-applied about once a month.  
Spraying harsh chemicals on your lawn and flowerbeds can negatively impact the health of your landscaping.  
Your grass can turn brown, your flowers and plants might die, and your lawn won't look manicured anymore. 
Pesticides will also stay buried in the soil in your yard for a very long time.  
This can make it difficult to grow new grass or new plants.  
With eco-friendly pest control, you don't have to worry about anything happening to your landscaping.  
The ingredients included in an eco-friendly pest control are organic. 
No Harm to Pets or Useful Insects 
While it can be hard to admit and accept, there are some insects that help your property and won't annoy you.  
The harsh chemicals in pesticides have no mercy and will get rid of any pest that crosses its path.  
Eco-friendly pest controls are designed to target specific pests to avoid killing every living animal species. 
This is also important to the four-legged members of your family.  
Using a pest control that doesn't have harsh chemicals means your pets won't be at risk of ingesting any dangerous and potentially fatal chemicals. 
No Strong Odors 
Pest controls that contain chemicals have odors that will linger long after you finish the application.  
These strong smells can be dangerous and have the potential to enter your home.  
Eco-friendly pest control methods don't have a harsh odor and will not linger. 
Convenience 
In some cases, chemical pest controls might require you to leave your house for the night and seal all of your food.  
Since eco-friendly options don't have any toxic chemicals, you don't have to worry about leaving your house for the treatment. It won't cause any disruption to your daily life. 
Eco-Friendly Pest Control Options 
There are several different options you can choose for an eco-friendly pest control.  
Keep reading to learn more about the four top eco-friendly pest control options. 
Plant in Your Garden 
One of the easiest ways to control pests is by planting natural pest control in your garden.  
Herbs such as rosemary, basil, lavender, and mint are fantastic natural pest controls.  
You can plant a few of these in your garden or keep them in your home to keep unwanted pests away. 
If you don't want to grow herbs, there are also some other plants that are known to work as pest control.  
These plants include marigolds, lavender, eucalyptus, clover, lemongrass, chrysanthemums, and petunias.  
All of these plants and herbs will attract helpful insects and deter pests. 
Season Windowsills 
While seasonings are usually meant to make food taste better, but certain seasonings are offensive to insects and pests.  
Some seasonings that work as pest deterrents include black pepper, turmeric, salt, cayenne, paprika, and cinnamon. All you need to do is just sprinkle some on your windowsill. 
It can also be beneficial to put cinnamon, cloves, or bay leaves in little bags in your kitchen cabinets, closets, cupboards, bookshelves, and anywhere else you have seen pests in your house before.  
They will be less interested in spaces that have protection. 
Essential Oils and Vinegar 
Cleaning is by far one of the most essential steps in preventing pests in your home. Cleaning with natural products can prevent pests from entering your home.  
One of the best cleaners that doubles as a pest deterrent is a mixture of vinegar, water, and peppermint or eucalyptus essential oils. 
If you don't currently have any essential oils, there is something else you can try.  
Add some citrus peels to a glass jar and cover with vinegar.  
Place the container in a cool, dry area for a couple weeks.  
You will then strain the peels out and add water. You then have a natural cleaner that doubles as a pest control repellent. 
Cleaning with natural ingredients removes any food remnants on your counters and repels bugs because they don't like the smell.  
You can also wipe down windowsills with eucalyptus oil or clove oil to keep out ants. For spiders, you can create a garlic spray. Spray any place that you see spiders as they hate garlic. 
Use Food Waste 
This might seem counter-productive, but some food waste might help you repel insects and pests.  
Some of the best include coffee grounds, orange peels, lemon and lime peels, and cucumber peels.  
You can even scatter these in your garden to fertilize and work as an eco-friendly pest control. 
Conclusion 
Pest controls that have harsh chemicals are dangerous to your health, your family's health, and the health of the environment.  
There is a better way to repel insects and pests, and you can do so in a natural, eco-friendly way. 
You can use multiple options for eco-friendly pest control, and it is even as simple as changing what you clean your kitchen with or what you plant in your garden.  
You can also line your windowsills, inside and out, with spices to keep unwanted pests away while still allowing helpful insects to live.