Is zero-waste really an attainable goal? 
Most people across the US and all over the world are seeking a zero-waste lifestyle – reduce, reuse, recycle. 
As a zero-waste advocate, I often reuse plastic bags, recycle bottles, and compost food waste. 
If we put more effort, it will be easy to do away with landfills. 
Focus on measures to reduce waste and waste diversion from landfills should take a little forethought. 
In this post, we'll answer our big question, 'is zero waste achievable
Well, if you're into it, then achieving 'zero-waste' or anything close to this is possible.
Is Zero Waste Achievable?
We may not get to a zero-waste environment, but we can handle the problem with better decisions. 
Zero-waste aims at reducing what we throw away in our incinerators and trash bin. 
Disposable might be convenient, but it isn't good for the environment, especially if we don't manage our waste properly. 
By using the 5 R's method, you can set the pace. This is how it works:
Refuse – abandon what you don't need
Reduce – do away with what you don't need and reduce what you need
Reuse – use reusables
Recycle – Reuse what you can't refuse and reduce
Rot (compost) the rest – don't toss them into thrash
Most of us recycle waste. 
For example, you can return glass, plastic bags, and paper to the grocery stores. 
Although it's something you've tried for a few decades or so, it's not something easy at all. 
However, companies are diverting waste from landfills. 
Others are aligning measures to reduce waste to a reasonable level. 
States and cities are mandating waste for 75 percent while individuals work hard to achieve a zero-waste lifestyle.
Understanding the need to manage this is very important. With proper waste management, the environment will be neat. 
Is the Zero Waste Lifestyle Possible for Me?
It might not be accessible and possible to all demographics. 
But you can incorporate zero-waste actions when it comes to our special events and routines. 
Change starts with you and me. 
Think about what you buy, how you spend your staggering amount of money, and what you recycle. 
When these minor changes take effect, you'll notice a difference. 
Challenges of Zero waste for me
A zero-waste lifestyle seems to be action-oriented and tangible, but it's not an easy feat. 
If you check it out keenly, then you'll notice some barriers that can hinder you from achieving it. What are these challenges?
Time. Adopting this method is time-consuming. You need to be attentive every time. For example, those who handle DIY projects have no time to think about items, resources, and logistics so as to lower waste. 
Cost. Yes, budgeting for the right materials and products to adopt a waste-free lifestyle is costly. You need to spend thousands of dollars.
Economic system. This is one problem that exists in the American world. The capitalistic culture encourages mass consumption, allowing unnecessary waste. Many areas lack repair cafes and secondhand stores that could collect reusable items.  
Location. Not everybody can access the agricultural and retail infrastructure where you can shop zero-waste products. In some countries, you can only order items online. 
Possible solutions
You don't have to buy new products to participate – refuse some unnecessary products like straws, plastic-related items. 
Repurpose and reuse the items you already have.
Opt for lower waste items as the alternative
Join forums and groups that share helpful tips on how to battle out waste problems.
Your community must start and implement all policies that can reduce waste
The road to zero waste can be overwhelming. 
Nonetheless, it's a progression that starts from the first step. 
With these tips, it feels achievable, easier, and practical.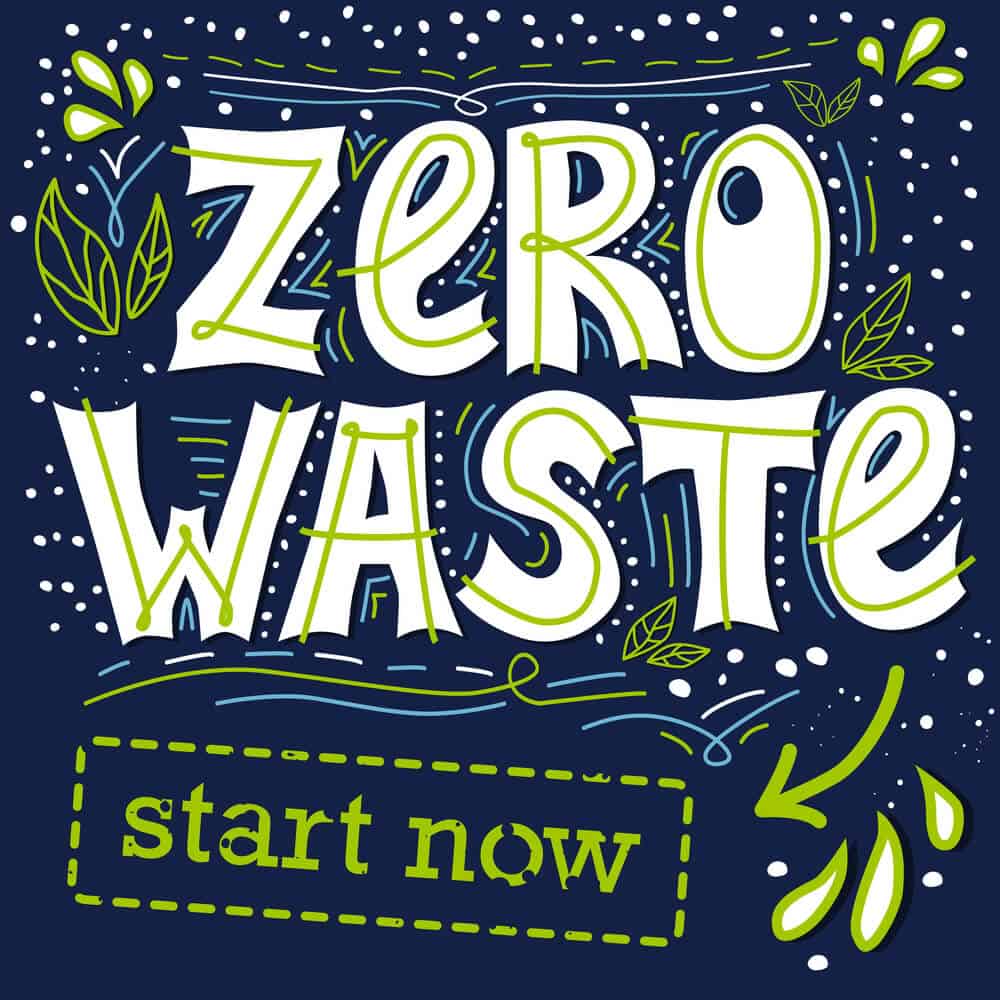 How to Plan Your Zero Waste Journey? (Steps)
There's a zero-waste plan that can help if you need an extra push in the quest for zero-waste life. 
So, how do I make a zero-waste plan? Here are the steps
Get inspired about zero waste principles.
You can start with this fun one step. 
Get inspired by zero-wasters who strive to solve waste problems creatively. Doing so will inspire change in others, too. 
Also, other bloggers do inspire people by providing super fun-to-follow guides, great advice on blog sites for daily inspiration.
Think about stock and commit
What you want to change over time will impact your zero-waste journey. 
This step encompasses 'Reduce' and 'Refuse' principles. Be aware, followed by thinking. 
Pay extra attention to what favors the environment and your health.
One thing to do is keep a diary for two weeks to identify the positives. 
Think about
What you're throwing in the bin
What you're bringing home daily
What you need to recycle 
What you already have in your cabinet
Make simple switches
Switching to zero waste alternatives has an impact on your life. 
There are plenty of easy switches to go for that will reduce waste in your landfills instantly. 
Switches involve a handful of purchases and small habit changes. 
If you're a starter, opt for zero waste kits. For example:
Shop for reusable bags
Replace plastic storage bags, coffee cups, water bottles, and takeaway containers with eco-friendly ones.
Use bamboo toothbrushes
Replace paper towels with washable and reusable towels
Get to know how your community handles waste
Figure out what goes to landfills. 
What are the best options to go for, and what's the impact? There are so many things to learn in your area. 
Some of the resources that can help you may include:
Up your game by recycling and composting to avoid waste
Get your ball rolling by putting into practice these two principles. 
1 to 2 weeks is a super great timeframe. 
Buy a worm farm or a composting bin
Create a recycling depot around your home 
Grow your own food naturally
As a creative eco-conscious, you should know that zero waste is a journey and not a destination. 
Just keep going and appreciate your success.  
Why Is Zero Waste Not As Impossible As We Think?
Zero waste is quite a long journey. 
The truth is that living a waste-free life is nearly impossible if you aren't diligent.  
Starting new habits may not be easy, but it's our call to encourage this goal. 
To some people, reducing thrash down to zero is so hard. 
It's only possible if we divert 90% of waste from landfills and trash bins. 
The good news is that most of the materials you throw into your bin can be recycled, recovered, and reused in the existing markets. Meaning we can shift towards a waste-free lifestyle today.
Why Is Zero Waste Worth It?  
The zero-waste movement is great for our environment, economy, and community. 
Reducing, recycling, and reusing keep our planet safe and clean.
Also, the recycling process creates 1000 more job opportunities than disposal.
It takes 50 times less energy and water to make glass jars from recycling the same items than using new raw materials. 
This ensures no air and water pollution. 
Again, this nice move reduces environmental degradation. 
In summary, zero waste is worth as it:
Reduces climate impact
Minimizes pollution and conserves resources
Promotes social equity in the community
Supports both local and global circular economy
It creates green jobs 
Conclusion
A zero-waste lifestyle can make a difference. 
It breaks the wasteful and unsustainable consumption cycle. 
Try it as you choose to focus on your attention. 
You may encounter conflicts and issues, but it's worth it. 
The future generation will thank you. 
Thanks for stopping by! We hope you'll find something useful in this.