The ecosystem needs to keep fit as much as you want to stay fit. Your running shoes play a huge role in deciding whether the ecological community continues its downward spiral. Preserve your environment by using eco-friendly running shoes. Want to know the best out there? Read on. 
Why Choose Eco-Friendly Running Shoes?
I once told a sprinter-friend of mine to try out sustainable running shoes on her next shoe purchase. Baffled, she wanted to know why. Well, here's a penny for your thoughts. Maintaining the universe and achieving sustainability is very important, and man has a significant role to play.  
We hurt the ecosystem with the way we manufacture our shoes. Sadly, the more we keep buying those shoes, the more we keep suppressing sustainability. Records have it that shoe manufacturing companies produce more than 20 billion shoes every year. Our ecosystem is hurting, and we must actively do our part. The best way to do this is to avoid shoes that harm the ecosystem and go for the next big thing – eco-friendly shoes. 
Factors To Consider in Choosing Eco-Friendly Running Shoes
Yes, everyone talks about sustaining the environment. Like my sprinter-friend, you want to know what to consider before buying eco-friendly running shoes. Here are some essential factors to consider in getting eco-friendly running shoes: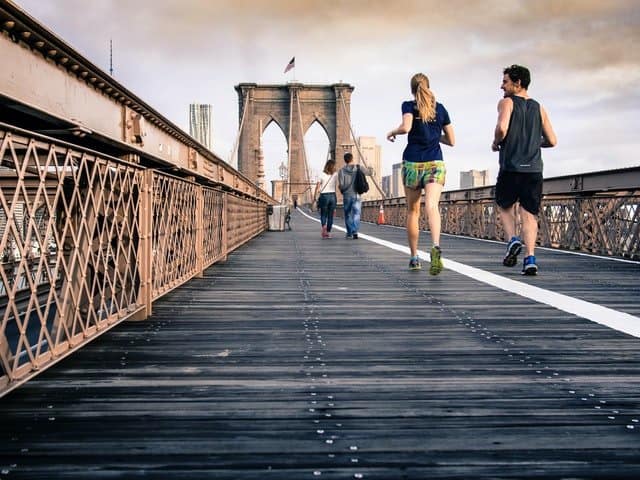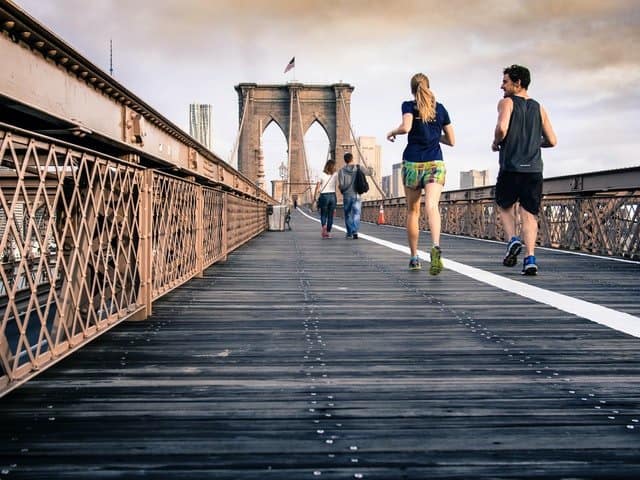 Minimal or No Leather
The Pulse of the Fashion Industry Report states that shoes carry 50% of leather-made every day, and leather is the most polluting material in the fashion industry. Several shoe industries make use of hexavalent chromium in toughening hide into leather. Sadly, hexavalent chromium is a harmful chemical. It causes lung cancer, nasal sinuses as well as nose cancer when it is continuously inhaled. 
Recyclability
The problem with shoes that are not environmentally friendly is that they don't break down quickly. Later, they release toxins(which are harmful chemical content) and fossil fuels into the ecosystem. Here is a quick litmus test: Take note of the components that make up your shoe. Now ask yourself. Are the materials renewable?  
Cotton
Do you know that synthetic cotton makes use of a large number of chemicals in its production process? Research has shown that most heavy shoes over time are always made of materials that are relatively not environmentally friendly. When choosing your environmentally friendly shoes, make sure that it is not made of synthetic cotton.  
Plastic or Synthetic Rubbers
McLoughlin agrees that shoe factories use plastic, leather, or rubber to make conventional running shoes. Most running shoes always have one unique outlook, which is the outsole of rubber. The World Wildlife Fund has reported that synthetic rubber production amounts to the release of more waste than the entire volume of rubber produced. With over 20 billion pairs of shoes manufactured annually, many rubbers were also in the metrics. 
Product Reviews of running shoe brands
Many people love this pair because it is relatively lightweight. Imagine jogging with a pair of shoes that doesn't impede your speed in any way. I used this pair about a year ago, and one thing I love about it is the second-skin feel. With the second-skin design, your foot adapts into the shoe size and is firmly held in place when you're running. As a result, there is a reduction in pressure points. 
The Adidas men ultra-boost 19 has a 3D heel frame fit counter, which provides a natural fit and supports optimal motion through its stride to the midsole. 
To properly guide you, take a quick look at the pros and cons of this model: 
Pros
Made of 100% textile in and out 
The "second-skin" follows the foot shape to reduce pressure points 
The 3D heel frame fit counter is an advantage; it helps a good landing and proper propulsion 
Cons
It is not easily recyclable 
This pair has received a relatively high rating and satisfaction by most runners. That is because of its fascinating features, which give an outstanding user experience. It is primarily made of fabric with its entire sole made of rubber. A unique feature is also the full-length and well-cushioned footbed for underfoot comfort and good landing experience. It has excellent padding and cushioning makeup, which makes the foot firm, warm, and fit. It is relatively affordable. 
Here are its pros and cons: 
Pros
High energizing and comfortable cushioning 
Available in both men and women's sizes 
Newton running shoes are entirely made of synthetic materials 
Cons
It is also not easily recyclable
From the stables (well, factories) of Nike, the Air Vapormax also makes it to this list. Typical of Nike to "just do it" when it comes to sustaining the environment. Many of my friends who bought it testified to its robust delivery while running. The sole is made of rubber, like an average shoe. Its entire body is also made of leather.  
It is interesting to know that the Air Vapormax does quite a trick of speed with its suitability, bouncing, and proper propulsion in terms of running. It makes use of a flyable lacing system that tightens effectively when you run, as well as the projectile nature with which it's padding underfoot, flexes your strides. 
Pros
Engineered in such a way that it propels the runner forward 
Its lacing system tightens and ensures speed 
Made of synthetic rubber 
Cons
Might not fit snugly enough 
This is a product of Vivobarefoot. Its beauty is enough to compel you to purchase it with the balance on your credit card. It is attractive, lightweight, and breathable, and sports a lovely outlook, excellent padding, and an enviable lacing system. Its textiles were made from recycled plastic bottles with a good rubber sole. With its peculiar rubber sole, it has a foldable feature and also puncture-resistant. Generally, it has a beautiful textile lining and inner comfortability. 
Pros
It has a foldable and puncture-resistant sole 
Made of recycled materials 
Cons
Made of synthetic rubber, which does not decay easily 
Soles might separate from the shoe after some time 
If you want to dash like a flash, you should consider Tree Dashers. It is recyclable, and you know what that means for the environment 😎. The most exciting feature of this pair of eco-friendly running shoes is that you can wash it in your washing machine. What a relief! To make it eco-friendly, its midsole was made with negative carbon green-EVA, derived from renewable sugarcane.  
Below are some pros and cons: 
Pros
The tree dasher is made of pure natural text 
Made of synthetic rubber while the midsole is from a natural carbon-negative green EVA. 
It has a nice outlook 
Cons
Not great for heavy barbell training 
Your ankles are in danger when you wear short socks 
Frequently Asked Questions About Eco-Friendly Shoes
How do I tell that my shoe is eco-friendly?
The best way to do this is to take our litmus test above. Note the components that make up your shoe, and determine whether they are made of renewable materials. If they are, then yes, your shoe is eco-friendly. 
What top shoe brands sell eco-friendly shoes? 
There is more awareness now on the benefits of using eco-friendly materials for manufacturing shoes. As a result, most top brands like Nike and Adidas (and many others) are restructuring their manufacturing process to help protect the environment. 
Are eco-friendly running shoes suitable for everyone? 
Absolutely. Everyone should wear eco-friendly renewable shoes. We help the environment thrive naturally by wearing eco-friendly shoes. 
Are eco-friendly running shoes biodegradable? 
Yes. Some eco-friendly running shoes (especially vegan shoes) are biodegradable and won't hurt the environment in any way. Vegan shoes are 100% plant-based and use no leather. 
Are eco-friendly shoes hand-made?
To some extent, yes. Some eco-friendly shoes are made by hand. However, this does not mean that machine-manufactured shoes cannot be eco-friendly. All that matters is the materials used in production. 
Conclusion 
Each one of the shoes reviewed is eco-friendly and has its peculiarities. We are confident that by now, you've already decided on eco-friendly running shoes that you can't wait to get your feet in. Whether you need more foot support, or something weightless and straightforward, there is always an eco-friendly option. 
For us, our top pick is the Nike Air Vapormax. We have tested it, and other users also agree that it's comfy, durable, and ranks well in design quality. The bonus is the bouncy feel that it gives, giving us the extra drive to push that run further! 
Well, what are you waiting for? Choose eco-friendly running shoes, and add a whole new experience to your morning or evening jog. You're saving the environment by going eco-friendly, and you're terrific!